Event on October 1 features an in-person panel with a professional film crew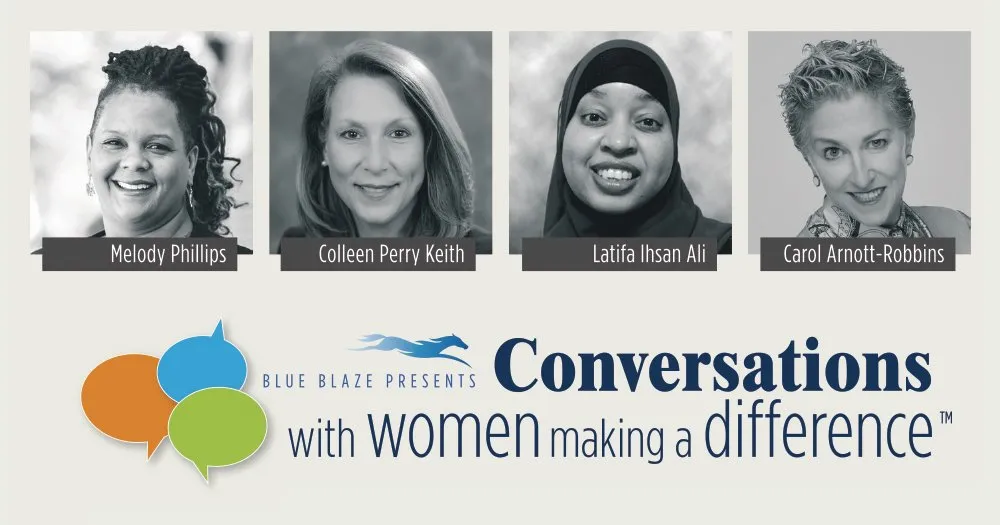 WILMINGTON, Del. — Since 2018, the Conversations with Women Making a Difference series has attracted audiences with vibrant discussions among women leading change and breaking boundaries.
On Thursday, October 1, 2020, Blue Blaze Associates will present the next conversation as a virtual event featuring an in-person, socially-distanced panel moderated by Carol Arnott-Robbins, founder of series sponsor NEWS4Women. The panel discussion will be streamed live on Zoom by a professional film crew at The Mill.
Virtual attendees will enjoy a live discussion and Q&A session followed by networking opportunities with the panelists. Tickets are $25, and all 2020 proceeds are donated to the Delaware Art Museum and Fund for Women. Visit www.DEGives.org to purchase tickets.
"We have received rave reviews for the unscripted and candid conversations we've hosted in the past," comments Wendy Scott, co-founder of Blue Blaze Associates. "Our priority in moving to a live stream environment is to preserve the authenticity of these events. With the panelists and facilitator together in real life, we're looking forward to the same engaging and thought-provoking experience our audiences have come to appreciate."
The three panelists for October 1 will be: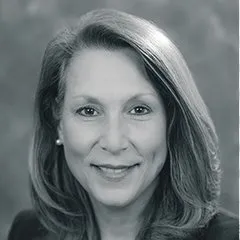 Colleen Perry Keith is the new president of Goldey-Beacom College and the first woman to hold the position in the school's 133-year history. In addition, she was the first woman president at the last two colleges where she worked.
Before coming to Delaware, Colleen served as president at Pfeiffer University in North Carolina and as president of Spartanburg Methodist College in South Carolina. Under her leadership, Pfeiffer significantly increased enrollment, created the Office of Digital Transformation and Technology, launched two graduate health science programs, and moved the University from NCAA Division II to Division III athletics. Her strong financial management also led the institution to substantial debt reduction and significant support from USDA for capital projects and debt refinancing.
Colleen holds a Bachelor of Arts Degree in Political Science from the State University of New York, University Center at Binghamton; Master of Education Degree, Education Counseling from the University of Pittsburgh; and a Doctorate of Philosophy in Higher Education Administration and Student Affairs from The Ohio State University. She is also a breast cancer survivor.
---
Melody Phillips is the director of a new teen center being developed in northeast Wilmington. Run for teens and by teens, The Warehouse will offer comprehensive after-school opportunities for up to 700 teens in one of the city's most underserved neighborhoods. Teens will be empowered to lead, prototype, and design programming that they believe will have the greatest impact on their success.
The Warehouse is part of a multi-million dollar community revitalization project planned by REACH Riverside. In addition to her DOO role at The Warehouse, Melody serves as Chair of the Workforce Development Committee for REACH Riverside.
Melody is also the Co-Founder and Board Chairwoman of I Am My Sister's Keeper, an organization that provides rites of passage curriculum, leadership development, and social-emotional skills training to girls 12 to 18 years old.
She holds a Bachelor of Science in Criminal Justice from Saint Joseph's University and a Masters of Arts in Forensic Psychology from the Chicago School of Professional Psychology. In 2019, Delaware Today honored Melody with a Women in Business award.
---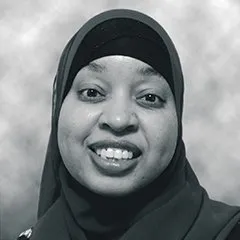 Latifa Ihsan Ali is a Muslimah American fashion designer and entrepreneur who is passionate about helping women get active and keep modest. Her company, LiaWear Action, was born out of the desire to empower Muslim women to pursue the activities they love. The hijab solutions she designs allow women to strengthen themselves through exercise, travel, and adventure. She launched her line of modest swimsuits and sportswear in 2011 and has been encouraging women to get out and run, jog, kick, bike, hike, swim, splash, dive, and dance their way to fitness.
Latifa's designs are inspired by her travels abroad, including Middle Eastern countries, as well as popular American trends in athletic wear. Her creations were showcased in the Haute and Modesty Fashion Show of DC Fashion Week, the Faith and Fashion Forum held at F.I.T. in New York, the International Sisters Network Annual Fashion Show in Maryland, and the Annual UMM Sisters Fashion Show in Philadelphia. She was awarded the Golden Minaret Award for Best in Fashion from the Academy of Muslim Achievement in 2017.
Latifa is from Wilmington and graduated from John Dickinson High School. She holds a Bachelor of Arts degree in Apparel Design from the University of Delaware.
Conversations with Women Making a Difference in Delaware is a series presented by Blue Blaze Associates and sponsored by NEWS4Women. Each event features a different panel of inspiring women discussing a variety of topics, including career highlights, life lessons, and hard-earned wisdom. Proceeds are donated to nonprofits.
For additional updates, find us on Facebook:
Presenter:
Blue Blaze Associates is a full-service marketing & design agency. We're a certified Women-owned Business Enterprise (WBE) serving a variety of clients in the for-profit,  nonprofit, and government sectors. We're passionate about building distinctive brands that are authentic, relevant, and memorable.
Panel Facilitator & Series Sponsor:
Carol Arnott-Robbins is the founder of NEWS4Women (Network to Encourage Women's Support 4 Women), an initiative to build collaborative community and economic opportunities for women, and to support local nonprofit organizations. She is also a realtor with Berkshire Hathaway HomeServices Fox & Roach.
2020 Partners & Beneficiaries: