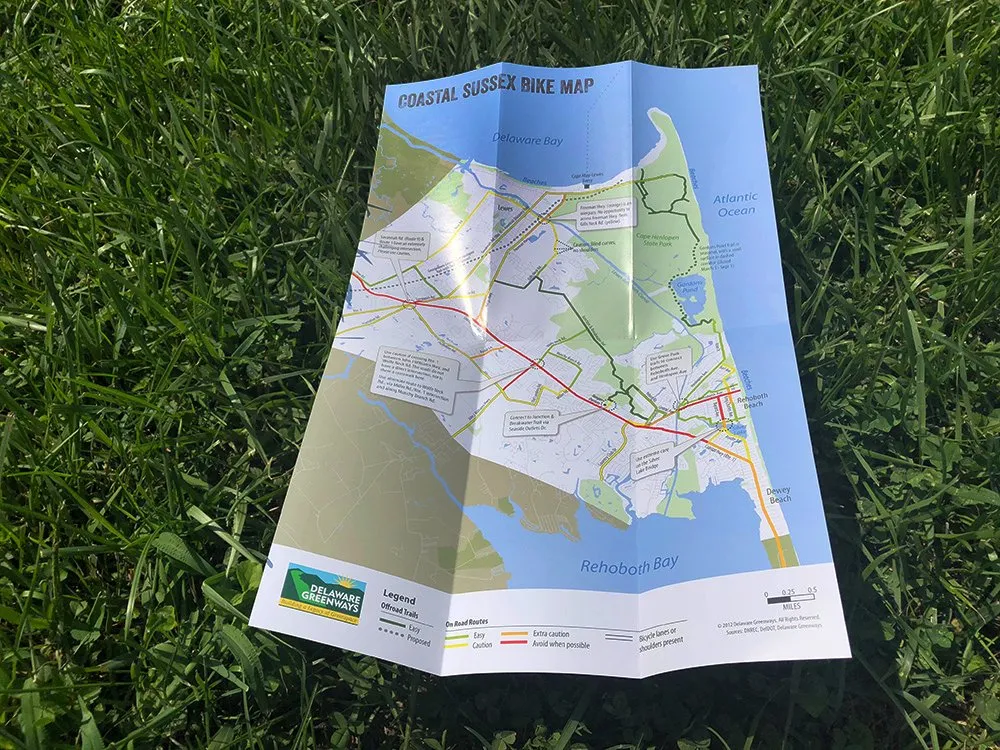 Open space protection, trail and pathway development and advocacy of public health through the active use of outdoor resources are key initiatives of Delaware Greenways.
With non-motorized transportation at the core of their work, our partnership began with a design assignment to create a custom map of coastal Sussex bike routes that was distributed to the regional public and very well received.
Every year, Delaware Greenways hosts a Gala & Silent Auction, and Blue Blaze was asked to design and produce the printed invitations. The theme we created for the 17th Annual Gala was effectively carried through and used for various promotional pieces including posters and event information materials.