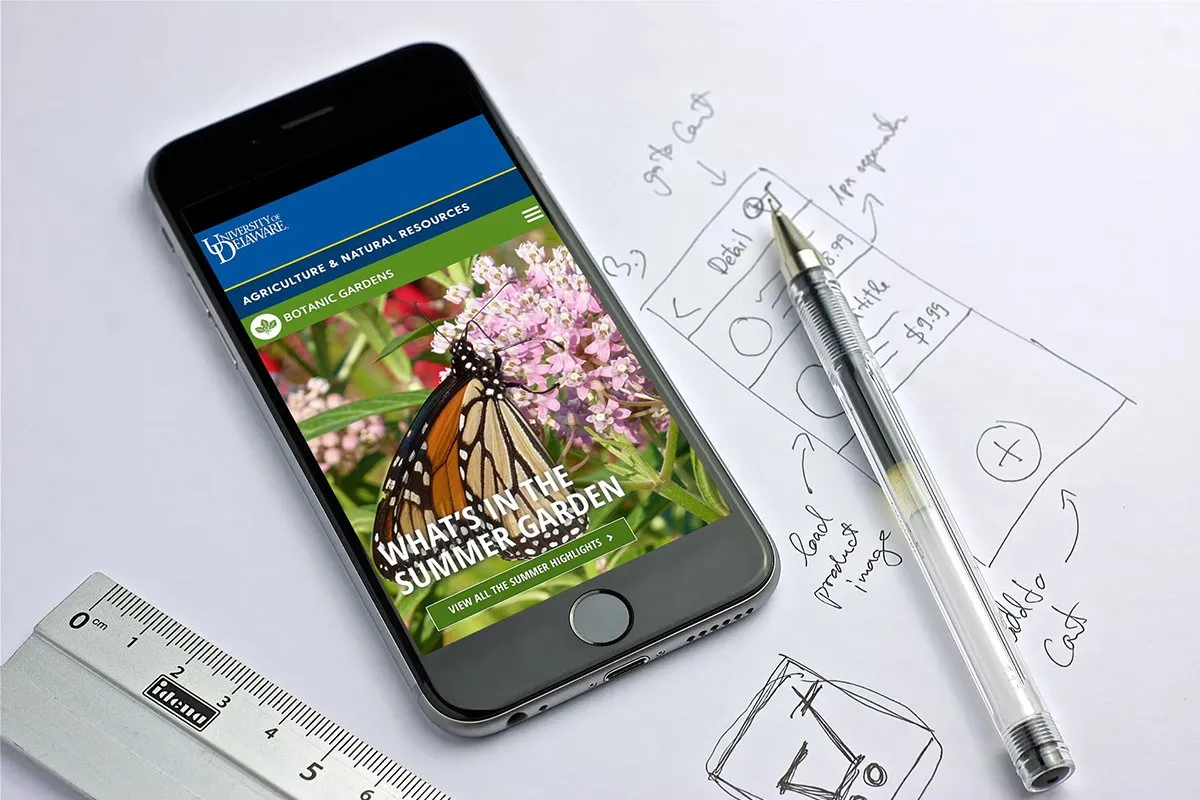 The University of Delaware Botanic Gardens (UDBG) is an outdoor teaching laboratory for student learning that has evolved and expanded since the 1950s. Located in and around Townsend Hall and the College of Agriculture, the Gardens are resplendent with specimen trees, bushes, and flowering plants that provide the link between theory and practice for student study and research.
Blue Blaze was delighted to partner with UDBG to redesign the aging website. We began with a content audit and, through a series of discussions and review, completely reorganized the navigation to make it more intuitive from a user's perspective. We created a custom searchable plant database, built the website mobile-friendly for all screen sizes, and made certain to incorporate the University's latest brand standards in the visual design.
Today, the UDBG website design is a showcase for beautiful plant photography, horticultural information, and a hub for volunteers and friends of the Gardens to stay in touch with what's happening from season to season. In addition, Blue Blaze created a new section that unveiled an exciting Master Plan for a capital campaign. This ambitious Plan will reimagine the University's South Campus and expand the Gardens over the next 25 years.